Rugby World Cup 2019 - Travel Insurance
Travel insurance should be taken out as soon as you pay your first deposit as you are covered from the day you purchase your insurance for any unforeseen circumstances as per the information stipulated in the providerís product disclosure. We have a long standing relationship with SureSave Insurance and will be able to organise this for you.
Travel Insurance by SureSave
SureSave is an Australian travel insurance company who specialise in providing help thatís designed for travellers.
Underwritten by certain underwriters at Lloyds, they are dedicated to keeping customers informed and covered through an honest and genuine approach to travel insurance.
SureSave provides world assistance through their Sydney-based support team, including an award-winning customer contact centre, claims team and 24/7 Emergency Assistance team. All their services are in-house, so rest assured that no matter where your travels take you, youíll have access to expert assistance from home.
Free travel safety app with every policy
When you buy a policy with us, youíll get instant access to the free SureSave travel safety app.
The app provides you with access to travel safety information on the go, including policy details, emergency contacts, phrasebooks and guides tailored to your trip.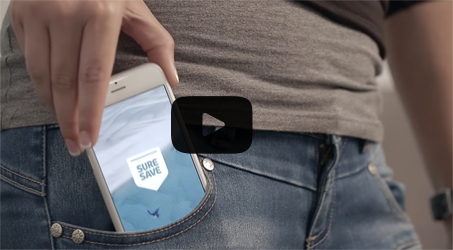 Click on the above image to view the video and download the app.
Disclaimer
FanFirm Pty Ltd trading as We Love Rugby, ABN 16 111 199 056 is a distributor of nib Travel Services (Australia) Pty Ltd (nib), ABN 81 115 932 173, AFSL 308461. Before deciding to purchase this product, read the Product Disclosure Statement available from us. This insurance is underwritten by certain underwriters at Lloydís.